~ THIS EXHIBITION HAS CLOSED ~
Tyrannosaurus rex — T. rex, for short — is the most recognizable dinosaur in the world. But it's not the only tyrannosaur you should know. The rest of the tyrannosaur family is sharing the spotlight in Tyrannosaurs: Meet the Family, an exhibition created by the Australian Museum that brings the latest tyrannosaur discoveries to life and reveals some of the most significant discoveries in paleontology of the past decade.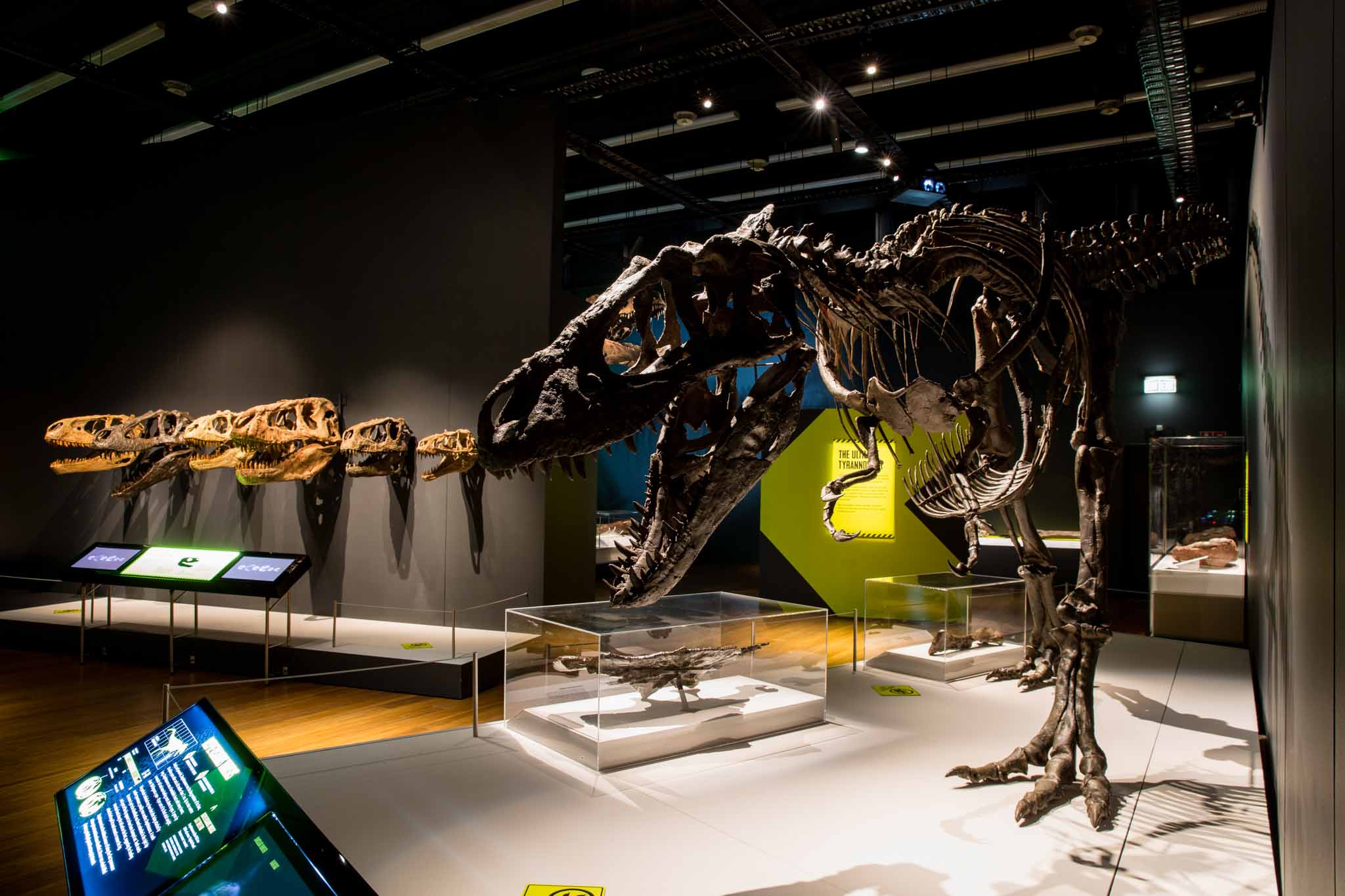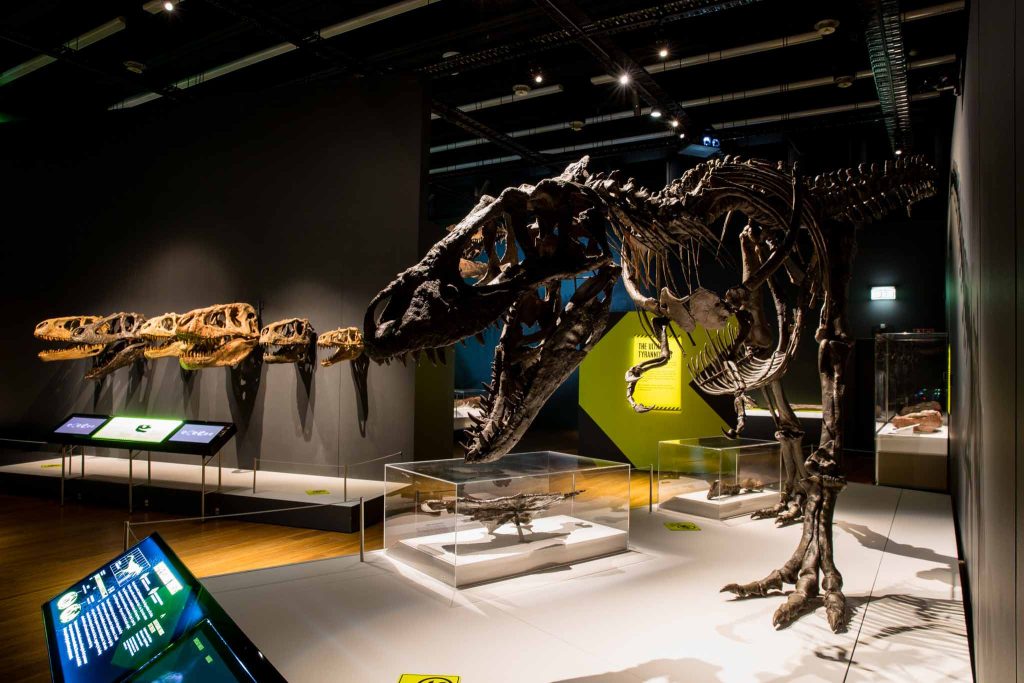 Here's what to expect when exploring this exciting exhibition in the Mays Family Center at the Witte Museum:
MEET THE TYRANNOSAUR FAMILY
After walking through a 32-foot-long immersive video tunnel (where tyrannosaurs wreak havoc on San Antonio), you'll be introduced to the tyrannosaur family through a touch table where you can hatch, feed, play with and build a whole family of tyrannosaurs. See if you can complete the family tree before explosive meteorites wipe the screen clean!
MARVEL AT MODELS OF T. REX AND ITS COUSINS
In this exhibition, you'll explore real tyrannosaur fossils and learn what makes this ultimate predator different from other dinosaur species. Come meet the terrifyingly magnificent "Scotty" – a cast of one of the world's most complete T. rex skeletons. Compare Scotty's size to that of its cousins — Daspletosaurus, Albertosaurus and Lythronax — as you imagine the world with these ferocious carnivores ruling the land.
Plus, explore Texas fossils of T. rex and other giants that lived in Texas, such as Bravoceratops and Alamosaurus, in a section of the exhibition exclusive to the Witte.
EXPLORE EXTINCTION
Complete your journey of discovery with the exploration of what killed off the dinosaurs and compare the skeletons of birds with those of dinosaurs so you can examine the evidence of their family ties.